QUIZ Which SEXY Monster are you? | Halloween Toy Guide
Sexy Halloween Starts with Sensuale!
Took the quiz? Look below to find your Halloween Device suggestions based on your results!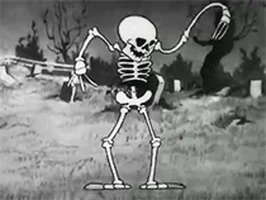 Ghost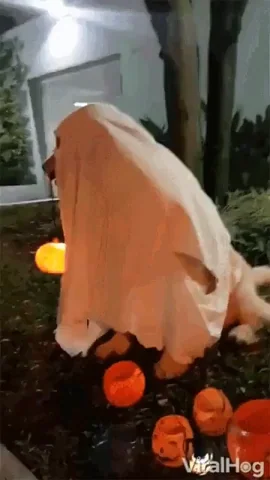 The haunt is real. You are hauntingly gorgeous, coupled with an incredible sense of understanding, compassion, and a hint of mischief. The words you muster is that of prophecies, quaking through the night air! You have brilliance, curiosity, and love to be in the background. That doesn't mean you don't make an impact - people are always looking for more coupled with seeking you out for a good time! The effervescent ghost is one self-adoration, self-actualization and occasionally some items that make you feel extra sexy!
Recommendations:
Internal Device: The FUN FACTORY Moody! This delightful vibrator has
wonderful rumbly vibrations and a textured flared base (So it can be used in the BOO-ty - this is going to be full of dad jokes so hang in there!). It's made for pleasure, ease, a little bit of spice but and is a show stopper without being overwhelming (Just like you!) 
External Device: the DAME Kip! This little bullet is satisfied with your curious side with pinpoint precision. Great for all over-play, this one brings the party but also fits in when travelling. So for a ghost on the move, or looking for a new haunt this little device doesn't disappoint!
Anal: Crystal Delights - Mini Twist in Aurora Borealis - This little BOO-TY plug has all the sparky and shine of the night sky, with the haunting colour change. A simple bend will have anyone wanting to see more! 
 Lubricant: Sliquid Silk Hybrid Lube! - Water-based with 4-6%
 Silicone this milky long-lasting lube will allow you to have some paranormal pleasure all night without scaring your other toys!

Reanimated Monster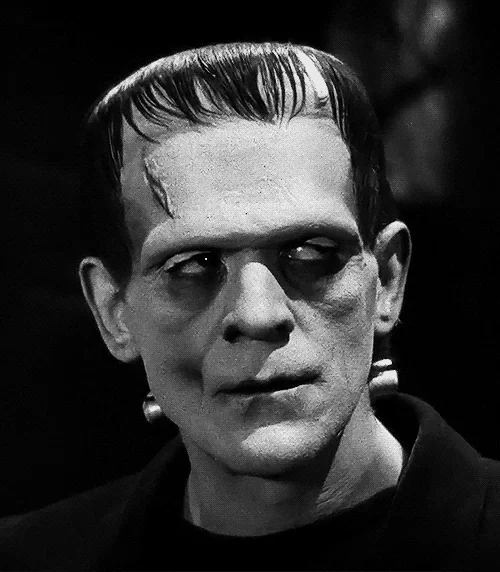 Stitched together and shocked to life. You my sweet reanimation are a creation to be witnessed! Sure you may walk into walls from time to time, and sure relationships are frustrating, and sure watching Netflix for 6 hours until your drooling is not the best for your eyes, but hey! You're hear, you have all the best parts! You have charisma, an unexpected comical whit, a sassy attitude, and are in it for the right reasons! No one ever questions your dedication or willingness. With that you need is solid, hard working, with a few setting to get those reanimated bones rattling!
Recommendations:
Internal Device: The FUN FACTORY Stonic Drei This pulsator is ribbed with a flared base! It has all the best parts and has 10 thrusting patterns to get the job done! It's dedicated just like you and can be used in all every hole! 
External Device: the Femme Funn Booster Bullet This is our CEO's Alexa's
 favourite (she has four). It's mighty, soft, flexible, and shocks with pinpoint power! The Ultra Bullet has an amazing case for it as well, so you don't have to worry about it! (unlike your keys, you probably should go find those)
Anal: Crystal Delights - Pineapple Plug in Medium - This Wonderful and textured plug is playfully weird just like you! Your personality will sparkle like this beautiful gold-red-orange mix! The colours are fused just like your shoulder... You probably should go see a massage therapist! 
 Lubricant: Intimate Earth Soothe This lovely little lube will soothe aches, and
 make it easier to take care of all your wonderful parts! Soothe contains Guava Bark which is a natural astringent and cleansing agent! Booty play has never been so easy!

Vampire
You're a creature of the night, suave, sexy, and could use some Vitamin D! You breathe energy and mystery into the room. Awkwardly stalking your friends Instagram until the wee hours whilst being slightly moody and quite clever. You benefit from a lead up, a bit of cat and mouse, and you never settle for seconds! You elegant vampire embody sex appeal, and you know it! Check out the toy guide to find which device will drench your palette, so you can take back the night!
Recommendations:
Internal Device: The FUN FACTORY Mr. Boss is not for the faint of heart (which you're not faint in the slightest). Its rumbly vibrations are deep and delicious and like you a little bossy (but we love that)! This may look like a BAT, but when you're done you'll have wings!
External Device: the Womanizer Premium  SHRIEKS IN THE NIGHT. The
 Womanizer is a revolution external clitoral stimulator - it uses air to create suction and vibration! It gets your blood going! (Getting hungry yet?)
Anal: Crystal Delights - Pony Plug in Black You like to be noticed - why not show what you like to ride in on? Make a statement looking like a wild mustang and feeling pleasantly full! This plug can satiate your appetite (we promise- if it doesn't we respond well to discipline)
 Lubricant: UBERLUBE! This is the top tier, premium silicone lubricant (Not safe
 for silicone toys) but since you love body to body contact - this lube is best! Keeps everything slick, moving, so you can go all night!

Werewolf
Scruffy, Sexy, moon respecting and having a faint musk (WOOF!). You ARE SEXY! That's right you unkempt monster you like a bit of attention, and love body contact, have a way of becoming the "cute" one and frankly can't seem to find a fuck anywhere most days. You're sensual, reckless, and just a party! You're moon curse is also a great time to stay inside and take care of that beautiful coat - and there is some devices for that!
Recommendations:
Internal Device: The WeVibe Rave - Deep rumbly vibrations are great for internal g-spot stimulation, anal fun and is Shaped like a bone for your wonderfully scruffy self! This it's also can connect to the We-Vibe APP, and anyone can change the vibrations from around the world! This will tame the beast!  
External Device: the Je Joue Mimi Soft  Get your claws in this! It's the softest
 silicone with a wide vibration! It's sure to make you howl, with effortless charging and multiple setting this will take care of any itch! (You still need an ointment for the fleas... sorry we're only so good)
Anal: Crystal Delights - Real Fox Fur Tail in Black Just adding to already beautiful Coat. This plug is so comfortable, beautifully soft, sexy, and frankly made for the wonderful werewolf. It's an extension of who you are! WOOF
 Lubricant: Sliquid Oceanics This botanical lubricant is infused with seaweed.
 We know you love a good dip, so keep your coat and your intimacy silky soft!

Witch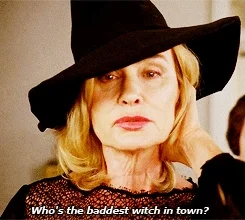 Hello my crafty mystic. Potions, Familiars and the night sky get the creative juices going. You the beautiful witch is jam packed with knowledge, intrigue and a dash of rage which we love! With an affinity for cute animal related content on the internet, coupled with a open-minded skepticism you're divinity is unmatched. You tend to not realize when a potential suitor may be looking inquire about the mysteries of your body but NO FRET - there's a device for that!
Recommendations:
Internal Device: The Tantus Bend over Trainer Kit - This amazing strap on set has 2 alternatives for you to take control or add a little extra spice. Like you ride that broom - hard and fast - maybe this is the time for you take back the Moon! (oh the innuendos)  
Internal/External Device: the Chakrubs Xaga Slim Obsidian Dildo  This dildo is
 great for sensory play as it can go in the fridge, dunked in warm water and can be used a pinpoint massager! Obsidian is known for its protective properties and helps manage mental and physical stress! Summoning demons is hard work, so take the night off with this beautiful black dildo
Anal: Crystal Delights - Faux Fur Bunny Tail If you have a rabbit familiar, or just because you're chaotically cute - this little brings a little fun to the potion craft - feel full, look cute, cast spells, eat dinner (repeat).
 Lubricant: Sliquid Organic Silk Hybrid Lube This Aloe, Botanical & Silicone
 lubricant rivals your best potions, and makes body contact, anal play and intimacy completely spellbinding! Take care of that skin, and feel sexy!
Happy Halloween
we think you're sexy